WHAT ARE THE BIGGEST ADVANTAGES OF
…Pro Digital technology?
Digital Pro digital thermal transfer was created for one main reason. Namely, to ensure the best result of mapping the CMYK color model to meet the needs of professional clients. To begin with, it guarantees professional solutions wherever washing and drying at temperatures up to 60° C is required. But those aren't the only advantages in scope! Both options, Digital Multi and Digital Soft, allow us to perfectly match our product with the needs of each customer. Additionally, Digital Pro is available in a wide range of CMYK colors. As a result, it provides a professional reproduction of the colors of your brand. Depending on whether the material and the print itself is supposed to be flexible or not, the thermal transfer technology can be perfectly matched to it.
Digital Multi prints are very heat resistant up to 60° C and ensure maximum abrasion resistance. What is more, this method of fabric printing allows to perform a full shading.
Prints in Pro Digital Multi technology can be applied on many types of non-elastic fabrics, e.g.:
synthetic fabrics used to make windcheaters, polo shirts, overalls or sweatshirts,
synthetic articles used to make advertising bags or umbrellas.
Who will benefit most from the Pro Digital Multi technology printing?
This technology will be the best solution if:
strength and durability are extremely important traits to you. The Digital Multi print ensures unique strength and durability of the application, resistant to abrasion;
The possibility to wash and dry at temperatures up to 60 ° C is crucial for you. Systematic washing and cleaning of materials ensures not only a perfect look, but also the safety of usage. By ensuring that users can regularly refresh the printed fabric, you guarantee their complete satisfaction.
the final effect is what matters! A wide range of available colors in combination with the possibility to achieve full shading make each graphic sign refined to the smallest detail, and the final effect is perfect!
Overall, Digital Multi printing technology is perfect not only for marking clothes. What is more, it can be used on eye-catching advertising gadgets such as hats, backpacks, headbands and many more! Contact us and check whether your advertising idea can be supported by the Digital Multi technology. Our experts will be happy to help you!
---

---
DIGITAL SOFT – WHY
… is this solution worth choosing?
Are you looking for printing technology that works well on a wide range of materials? At the same time guaranteeing an amazing quality and durability of applications, maintaining the material's flexibility? A printing method performed with professional equipment such as the Pro Digital printer? If that's the case, the Digital Soft technology is a perfect fit for you.
When is it worth using Pro Digital Soft transfer?
This method of heat transfer is suitable for creating applications on:
sports jerseys,
team shirts,
jerseys for professional players and amateurs.
What are the benefits of choosing this digital transfer method?
Exceptional print durability, which makes the products usable for a very long time. This is not only a money-saving solution. Also an investment in a promotional effect with a long-lasting impact!
Access to any color combination in the universal CMYK color model. In effect, we can ensure that orders perfectly match the accurately provided graphic designs.
Quality visible in every detail of the print. Since your brand and its promotion are key to success, we make sure that our products guarantee quality in every small detail, providing the best results.
Flexibility – the Digital Soft print offers 50% stretchability and exceptional resistance to mechanical damage.
Lastly, we need to point out easy usage and maintenance. Standard washing at temperatures up to 60°C has no impact on the quality of the product!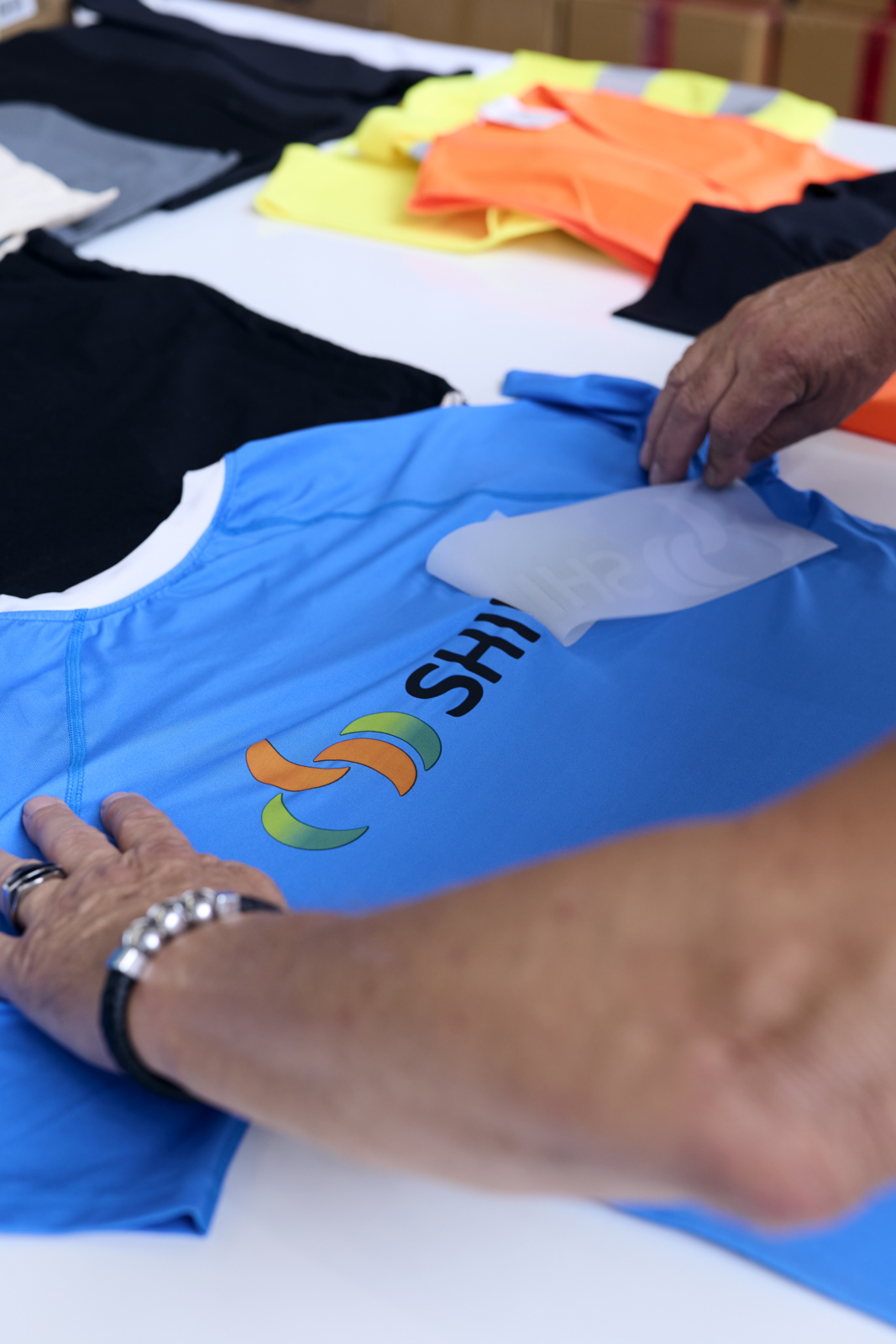 ---
Euro-Transfers prepares the Pro Digital prints
If you would like to find out more about the Pro Digital technology or make an order, contact our consultants. Discover the benefits of working with us!
---